Students Won Third and Fifth Place in State Library's Laugh Out Loud Competition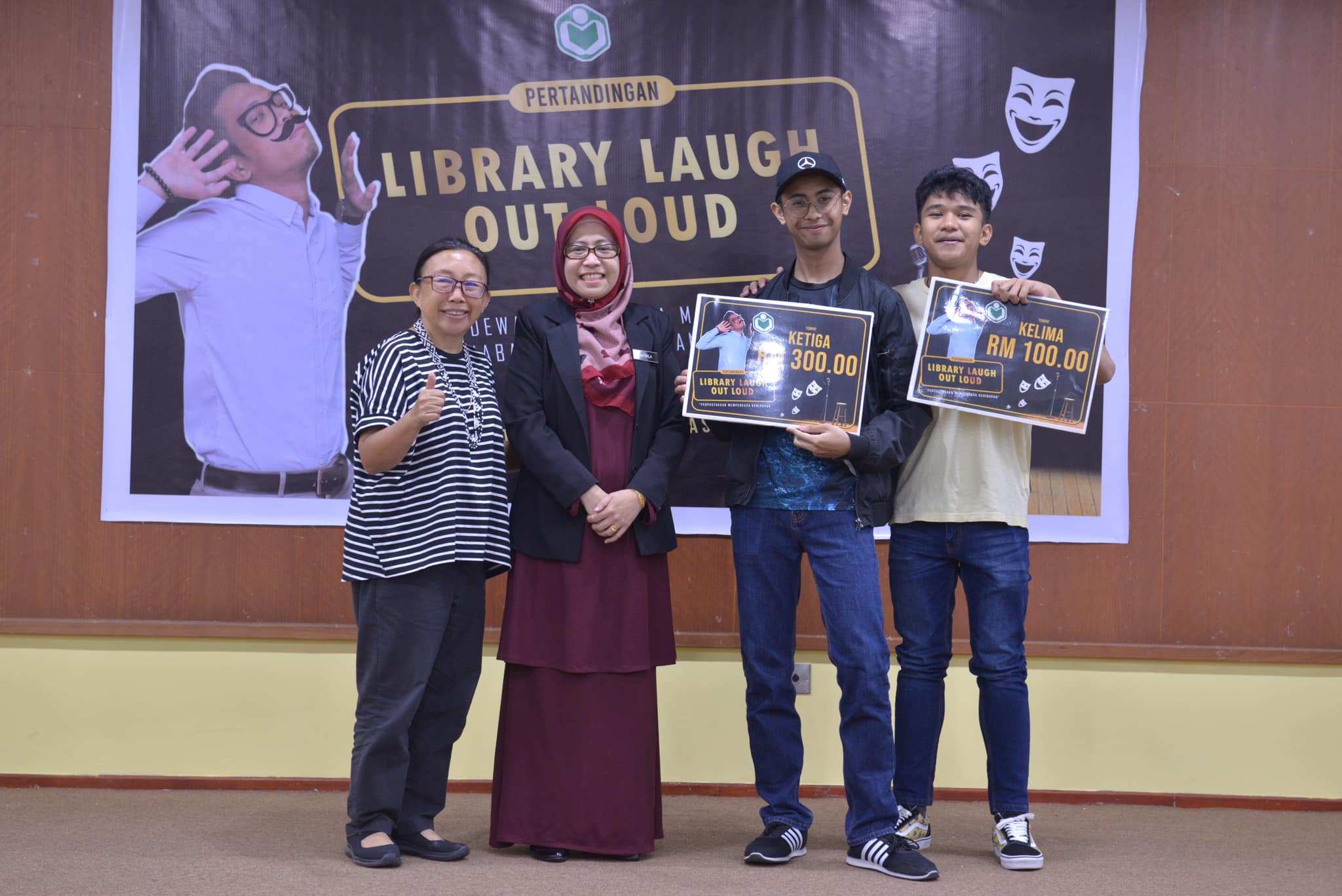 On 28 June 2023, the Sabah State Library Head Office Mataking Hall was filled with laughter from the audience during the Library Laugh Out Loud Competition in conjunction with Library Week 2023. This competition was participated by two solo participants and three group participants consisting of school students secondary. Participants can also use Malay and English in the competition.
Muhammad Ammar Fahmie Mohd Syahir from class 4 Aman and Micah Ezekiel Vasipoh Diego placed third and fifth, winning them RM300 and RM100 each.